Airoh, a well-known Italian helmet manufacturer that has been dominating the off-road market for years, promotes the 2022 Enduro European Championship. Airoh has been synonymous with quality and safety thanks to the continuous research and development of materials for their helmets' design. There are several steps that will allow you to get to the finished product and each of them is realised with cutting-edge technologies, all under the careful supervision of highly qualified staff. The human component and the high quality that has characterised Made in Italy for years have been the groundwork of the company; Since 1997 Airoh, under the watchful eye of its founder, Antonio Locatelli, has dressed the best drivers in the world, coming to collect 110 world. It is not only the drivers who are supported by the company but also the championships.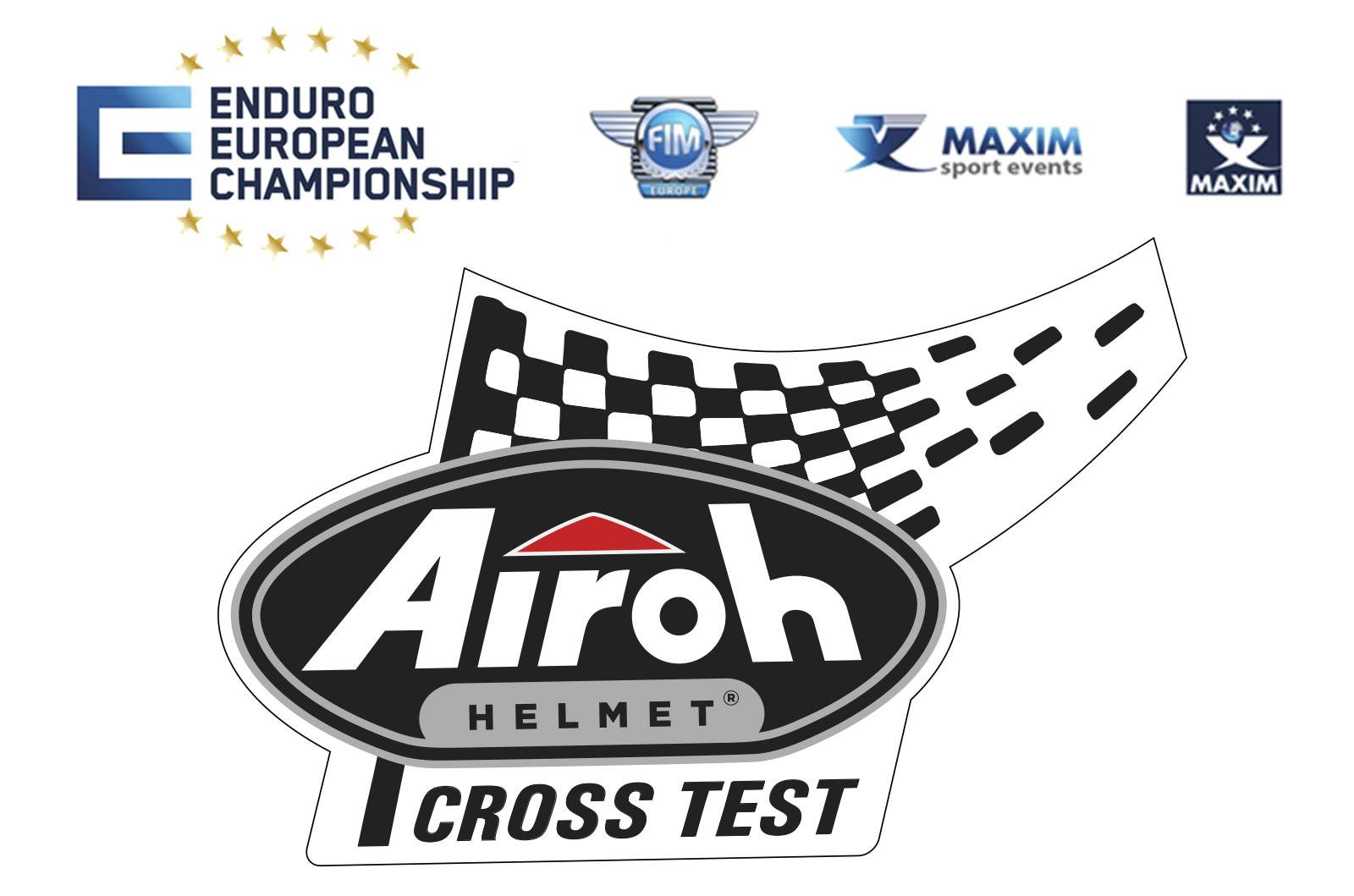 Airoh decided to support the Enduro European Championship, always alongside Maxim, who since last December is the new promoter of the Championship itself. For the current season, the Airoh Cross Test Trophy is proposed again, a challenge that will see the best drivers on the field in the championship Cross Tests; Speed, agility and interpretative ability of the sectors will be some of the characteristics required of the drivers in this special classification. The one who is managing to juggle himself more quickly within each individual Cross Test will see his skill widely repaid. At the end of round, a branded Airoh plaque will be delivered to the author of the best time of the round, while at the end of the championship the first classified in the special Airoh points ranking will be honoured with a beautiful helmet of the brand.
Airoh, in this season will not be limited to the title of the Airoh Cross Test Trophy, but will also be the main sponsor of the last Round of the Enduro European Championship scheduled at the end of October, specifically from October 28th to October 30th, in Germany with the name "AIROH ROUND 4#". Perfect opportunity to crown the winner of its own trophy.
Don't miss the opportunity to be consecrated winner of the Airoh Cross Test Trophy 2022 and take part in the challenge!
Martina Riboni – Press Officer Enduro European
pressoffice@enduroeuropean.com
www.enduroeuropean.com – www.maximpubblicita.com –  www.italianoenduro.com
Follow Enduro European on