The collaboration between Maxim and Motocross Marketing continues, they will be together also for the 2023 Enduro European Championship. After the amazing last years' collaboration Motocross Marketing, an Italian company that for years has been dealing with the wholesale distribution of spare parts and accessories for motorcycles related to the off-road world and beyond, is ready to support the continental championship for the 2023 season.
Thanks to the wide range of brands covered and a highly qualified staff, Motocross Marketing has become the reference point for fans of the discipline. Using cutting-edge information technologies and organized logistics, the company is able to constantly supply a wide range of products.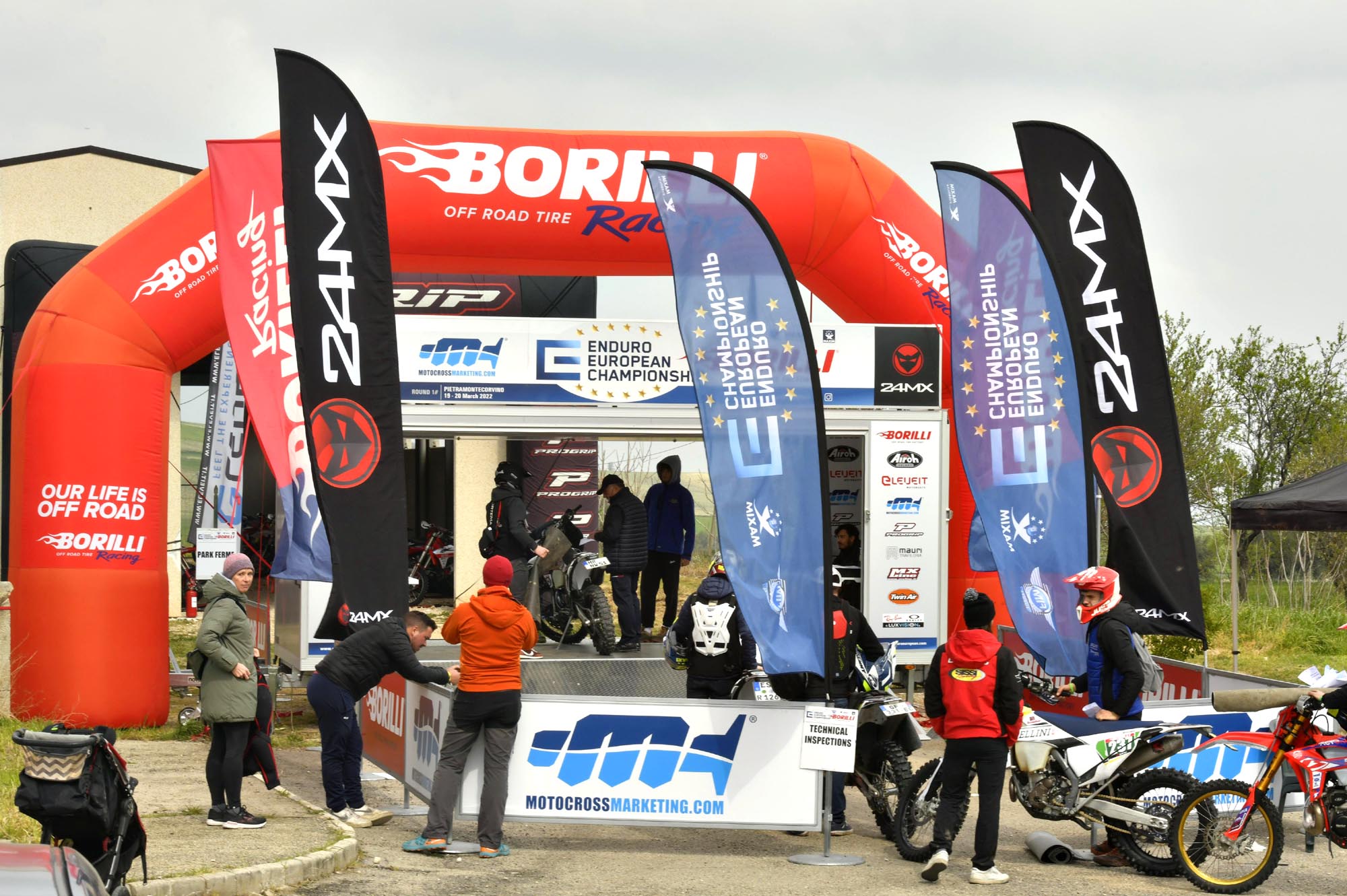 The 2023 Borilli Enduro European Championship will see its inaugural round in Italy on April 15th-16th; the first stage of the season is kicking off in the town of Fabriano. The Italian city has already been the protagonist of some Italian Championship Round and some Enduro GP and this year is hosting again a Round of the Enduro European Championship. The first Round will be named after the Italian brand assuming the name "MOTOCROSS MARKETING ROUND 1#"; during this occasion the company, in agreement with the promoter, has decided to offer a particular plaque that will be delivered to the overall winner. The special prize will be reserved for the one who will be able to impose himself on all the competitors by realizing the best overall time at the end of the two days of competition. Motocross Marketing is going to be 2023 Airoh Minienduro European Trophy's sponsor; the Italian brand is supporting the future champions by associating its image to these talented young riders. It's going to be an incredible season, stay tuned!
Martina Riboni – Press Officer Enduro European
pressoffice@enduroeuropean.com
www.enduroeuropean.com – www.maximpubblicita.com – www.italianoenduro.com
Follow Enduro European on