The Varese company will be sponsor of the 2023 Enduro European Championship
Maxim and Progrip signed a commercial agreement for the 2023 season within the European Enduro Championship, consolidating the collaboration that has linked these two realities for years. After last year's successful partnership, Progrip decided to be side by side with Maxim also for the 2023 Borilli Enduro European Championship and also for the newborn born Minienduro European Trophy. Progrip will associate its own image to the one of an International Championship that has always been a springboard for future world champions of the discipline.
For the one who doesn't know Progrip has been involved in the production of grips for off-road vehicles, a production that since 1960 and it was carried out with commitment and dedication. Over the years, raw materials have changed and the range of products has expanded thanks to the introduction of new items such as goggles, helmets and clothing for Enduro and cross.The expansion of the product range has never sacrificed the quality of raw materials and compliance with European safety regulations. Continuous checks on the quality of the products have always guaranteed the high quality of Progrip production.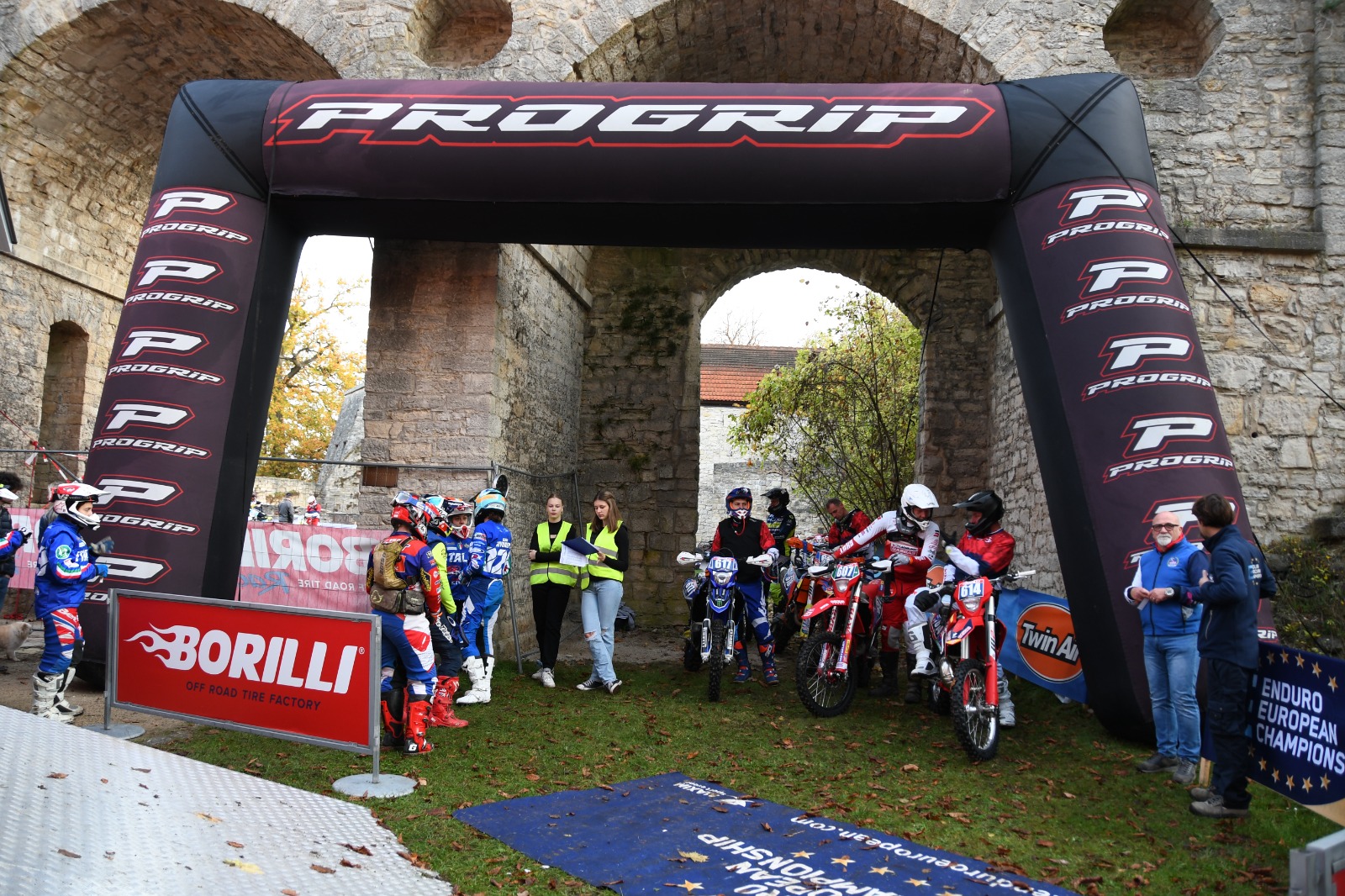 Like in 2022 Progrip will attend all four 2023 Borilli Enduro European Championship and not only, we are seeing Progrip also to 2023 Minienduro European Trophy's single Round. The season is kicking off in April with Round 1, which will be held in Italy, in Fabriano. 2023 EEC convoy is moving to Portugal in May for Santa Marta de Penaguaio's Round, and later moving to Paikuse in Estonia for Round 3. Poland will have the honour to close the 2023 season in september. In July the 2023 Minienduro European Trophy very young riders will be supported by Progip; in Grigno (Italy) for the very first time the European Championship is offering two race days for the little riders and Progrip is not missing it!
Martina Riboni – Press Officer Enduro European
pressoffice@enduroeuropean.com
www.enduroeuropean.com – www.maximpubblicita.com – www.italianoenduro.com
Follow Enduro European on