Eleveit, an off-road footwear, boots and sportswear's Italian brand, is by Maxim side in the 2023 Borilli Enduro European Championship. During the past season these two Italian realities worked successfully side by side, and they are ready to do it all again. Eleveit is supporting for one more year the Borilli Enduro European Championship.
Eleveit has always put experience in the field to pour its products, in order to do this the brand  works with great professionals in the sector, all united by the desire to achieve a big goal, a high quality product that can fully adapt to the needs of the riders. The creation of a boot that can be both comfortable and performing was brought on not only in the laboratory but also on race and training fields. Despite the recent appearance on the market, Eleveit has already consolidated its position thanks to the quality of its products.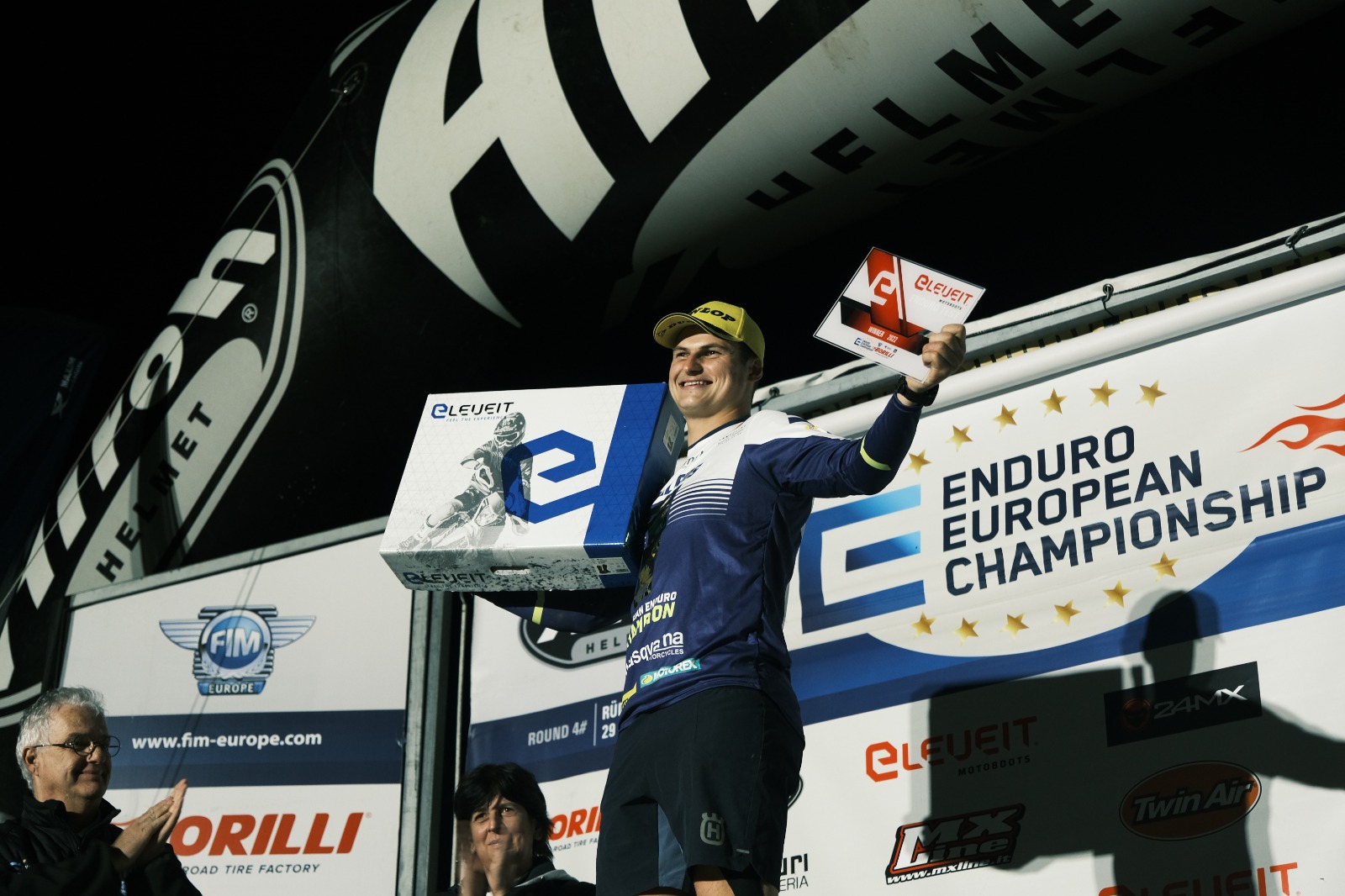 Eleveit, like in the past season, will also be the main sponsor of the second round of the championship. The "ELEVEIT ROUND 2#" will start in Portugal in the town of Santa Marta de Penaguiao, from May 13th to May 14th.
Eleveit has always put herself at the service of the riders and this year has decided to get closer to them bringing back the Eleveit Enduro Test Trophy. Once again the enduro test will challenge the riders which will have to push their bikes to their limits in order to do the best time in the tricky Enduro Test. At the end of the day the fastest riders will receive the Eleveit plate and during the final prize giving a beautiful pair of Eleveit boots will be given to the Eleveit Enduro Test Trophy's winner. Erik Willems was last year's winner, he managed to find the right pace in most of the 2022 Borilli Enduro European Championship Enduro Tests. Will the Belgian rider defend his title or will we have a new winner?
Are you ready for a new Eleveit Season?
Martina Riboni – Press Officer Enduro European
pressoffice@enduroeuropean.com
www.enduroeuropean.com – www.maximpubblicita.com – www.italianoenduro.com
Follow Enduro European on