FIM Europe, together with the promoter Maxim, is delighted to share the 2023 Borilli Enduro European calendar!
The season will start in Italy, on 15th and 16th April. The city of Fabriano, that had hosted the European Championship in 2018, will open the 2023 season with a great race around the city.
A month later, on 13th and 14th May, we will move to Portugal, one of the most important country for Enduro. Wonderful off-road special tests are waiting our riders.
After a little break, on 15th and 16th July the Borilli Enduro European Championship will visit Estonia. The organizer of Round 3# will prepare a great race inside this beautiful land.
The final round will be host by Poland; also this country is waiting to guest the most important riders on his land for a final race that riders and fans will enjoy.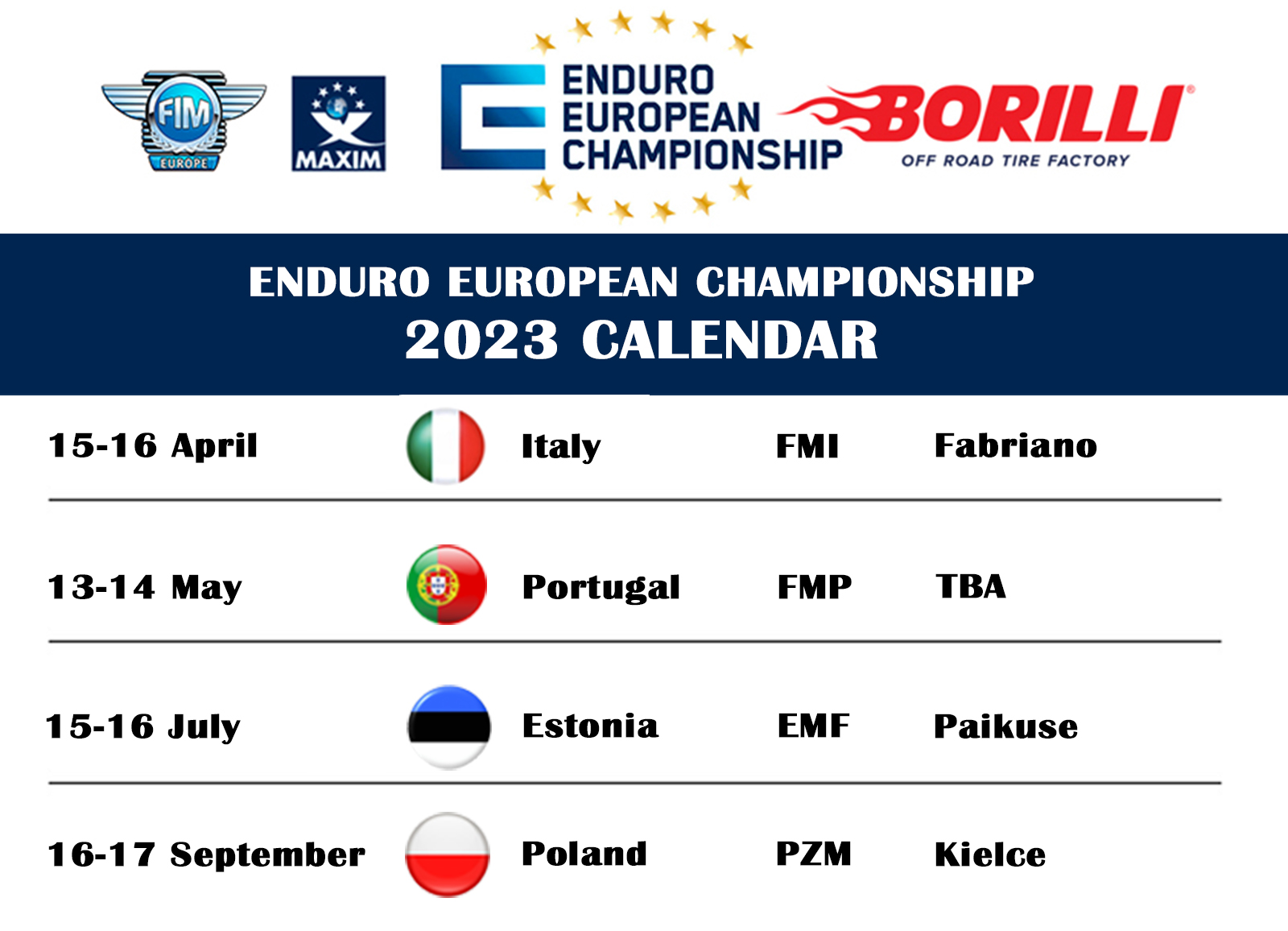 2023 Borilli Enduro European Calendar
15-16 April – Fabriano – ITALY
13-14 May – TBA – PORTUGAL
15-16 July – Paikuse – ESTONIA
16-17 September – Kielce – POLAND
Martina Riboni – Press Officer Enduro European
pressoffice@enduroeuropean.com
www.enduroeuropean.com – www.maximpubblicita.com – www.italianoenduro.com
Follow Enduro European on