Enduro European Championship and Borilli renew collaboration for 2023 and 2024.
Borilli Racing and Maxim Pubblicità, the promoter of the European Enduro Championship, are pleased to announce the renewal of the agreement for the sponsorship of the Continental Championship for the next two years. In 2023 and 2024 Borilli Racing, a Brazilian manufacturer of treaded tires, will again be title sponsor of the Enduro European Championship. The support for a championship that this year has seen a radical change both from the point of view of logistics and communication thanks to the arrival of a new promoter, is confirmed. The great growth of interest in this championship, which has as its main purpose to grow and be a springboard for the champions of the future, combined with the success of this 2022 season, have caught the interest of Renato Borilli's company, which is ready to expand its market throughout Europe.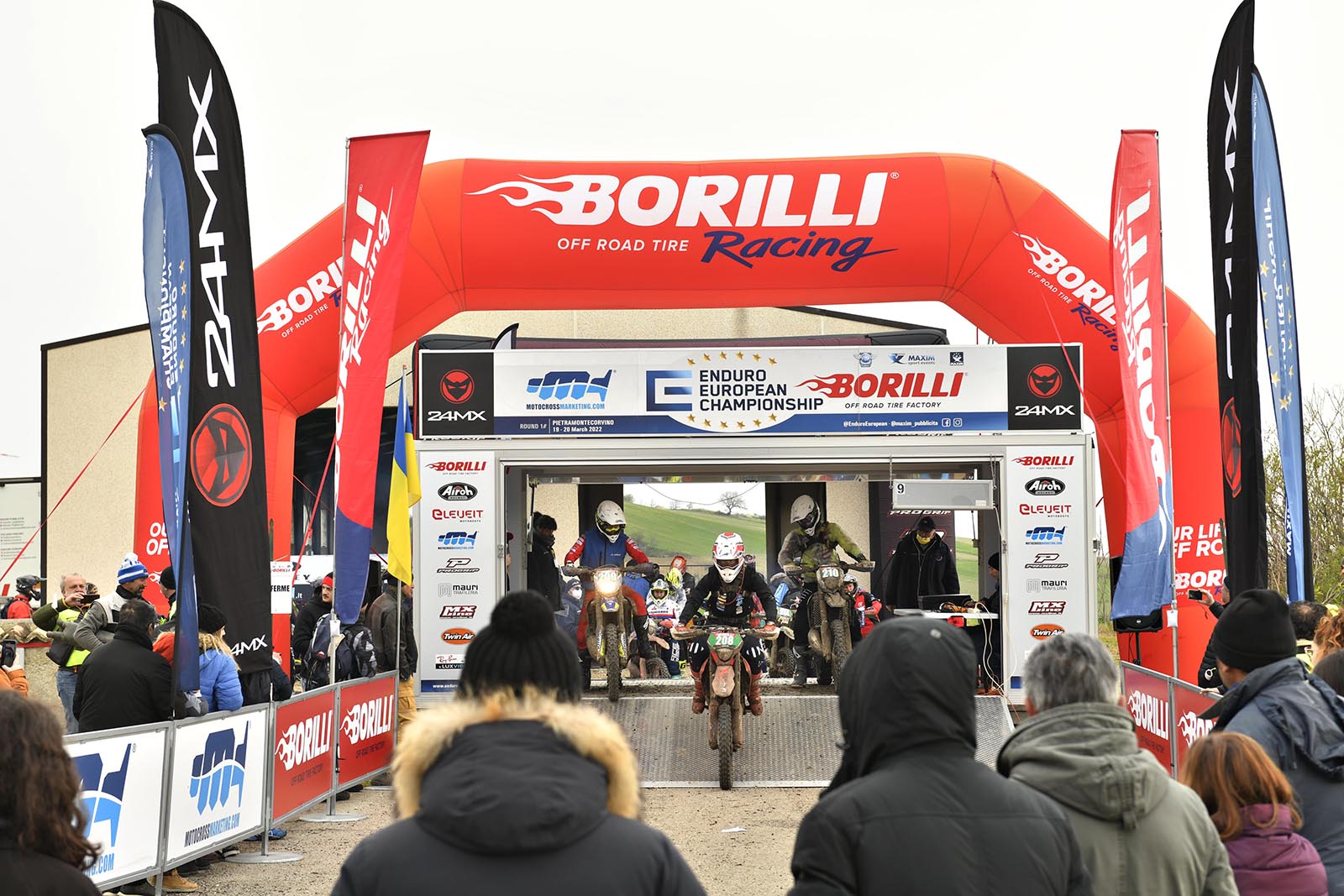 In 2023 Borilli Racing will still give its name to the Continental Enduro Championship, flanking the image of its brand with a championship that sets itself as the basis for the growth of many young riders. Participating in the European Enduro Championship will therefore be a valuable opportunity to learn about the quality of Borilli products.
As happened during the 2022 Opening Round in Pietramontecorvino, the Borilli Service Area will be present in all the races next season, allowing registered riders to experience the quality of Brazilian tires and buy Borilli branded tires directly on the website. Thanks to the skills of the Borilli staff, all the championship's riders and teams will be able to deepen their knowledge of the Brand's range.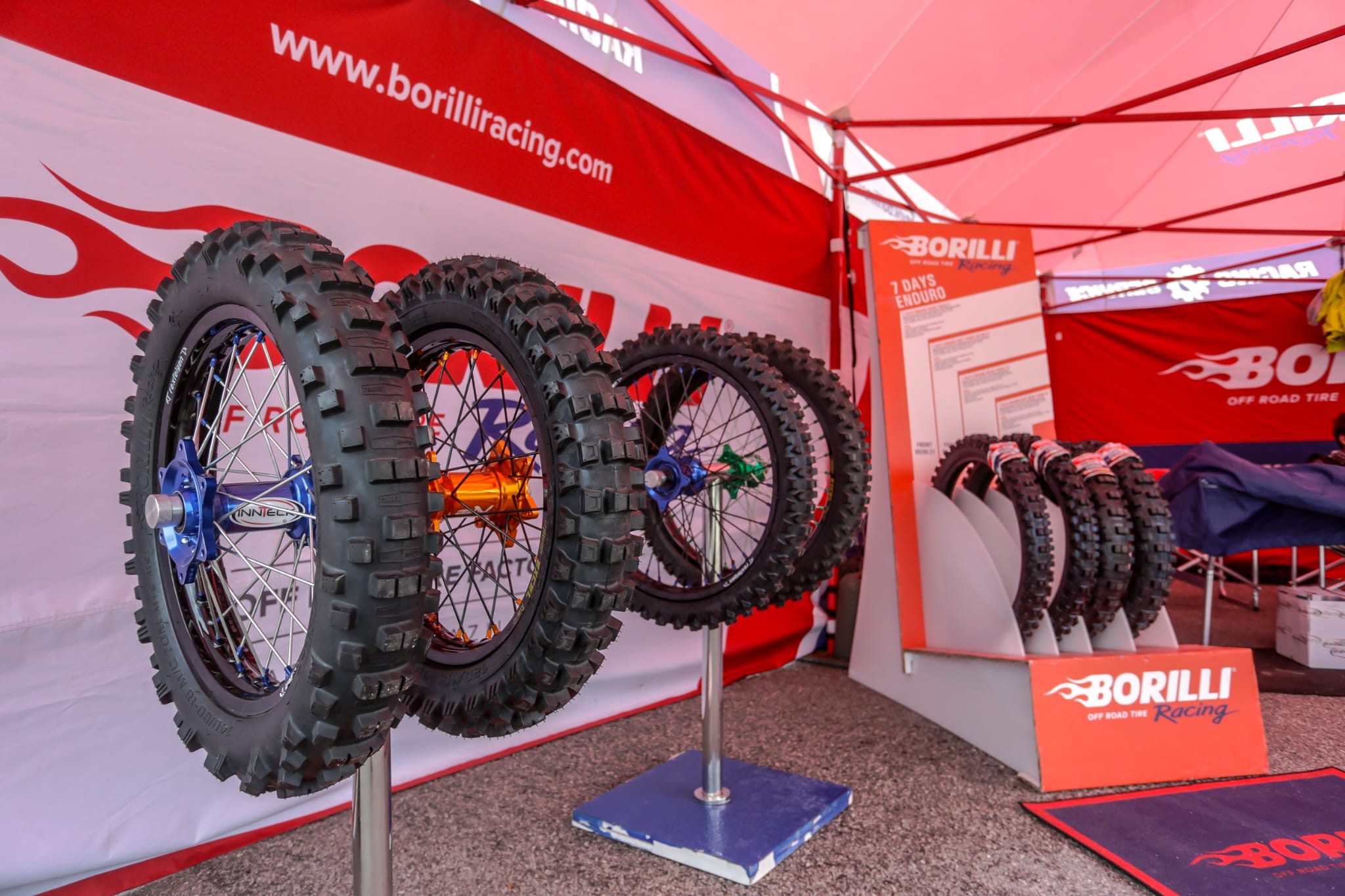 Borilli is a strong brand in the market and for years its tires have been allowing the best riders to conclude excellent performances in competitions, thanks to the immense research and development work that Borilli is carrying out incessantly. Since its foundation, Borilli has always improved its products, having a wide range of choices that meet all needs. During the 2022 season, the different weather conditions put Borilli tyres to the test, which largely exceeded the challenge. All Borilli products have been developed and tested by the best riders, who have made their knowledge and experience available to the Brand to arrive at the creation of a high quality final product.
For the European Championship to have at its side a brand that as claimed has 'Our life is Off Road' is a great pride while for Borilli the championship turns out to be a good showcase to consolidate your image.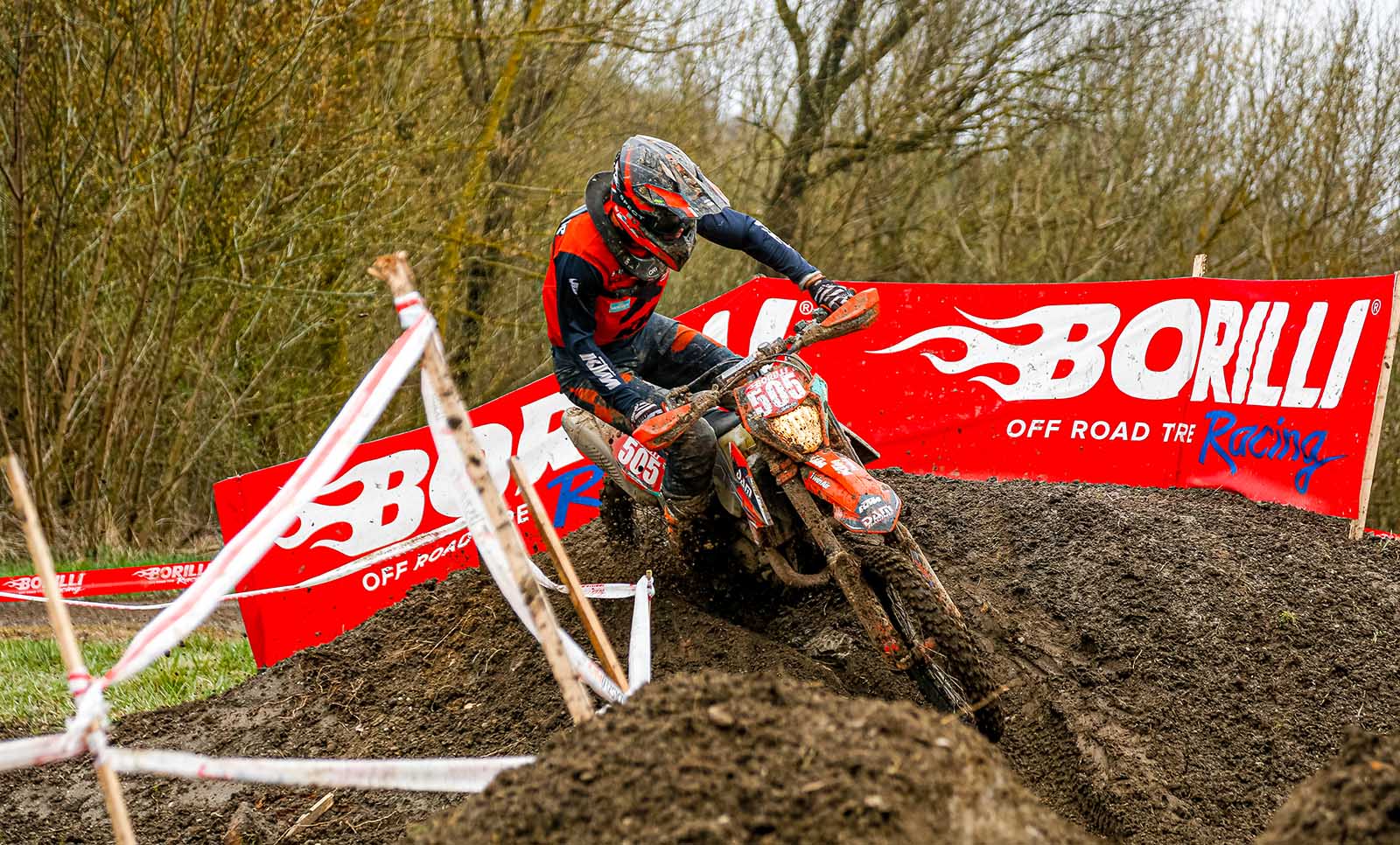 Renato Borilli: "I'm so happy to be the Enduro European Championship's Title Sponsor also for the next two seasons 2023 and 2024, which will still acquire the name of Enduro European Championship Borilli. Thanks to the positive experience gained last year, I chose to continue the collaboration also this year and to place the utmost confidence in the work of the promoter Maxim who I am sure will still do an excellent job. Competitions have always been very important to us because they allow us to bring the great quality of our tyres into competitions and to support Teams and riders who haven chosen to be part of  Borilli's family, entrusting our tyres with their best performance. Over the last two years, the Borilli Racing brand has significantly expanded its distribution network in the European market and today we are represented in the major reference markets for the European off-road segment. Being Title Sponsor of the European Enduro Championship is not only a strategic choice for us  to consolidate the high quality and reliability of our tyres in Europe but also a willingness to support and grow this discipline that we love so much. Borilli Racing will be present at all  European Enduro Championship's Round with its Racing Service, allowing riders and  public to touch the high quality of Borilli tyres and deepen their Borilli range's knowledge thanks to the support of our staff."
Monica and Tony Mori: "We are truly happy with this two-year agreement. We met Renato a few years ago, when he was first looking out at the Italian market. Together we worked within the Italian Enduro Championship to grow and make this brand known. Thanks to the great development work of Renato and his staff, Borilli tires are truly excellent products, able to meet the needs of riders. Finally, we are proud that a brand coming from another continent supports and believes in the Enduro European Championship. This is truly a good sign for all the off-road movement of our continent."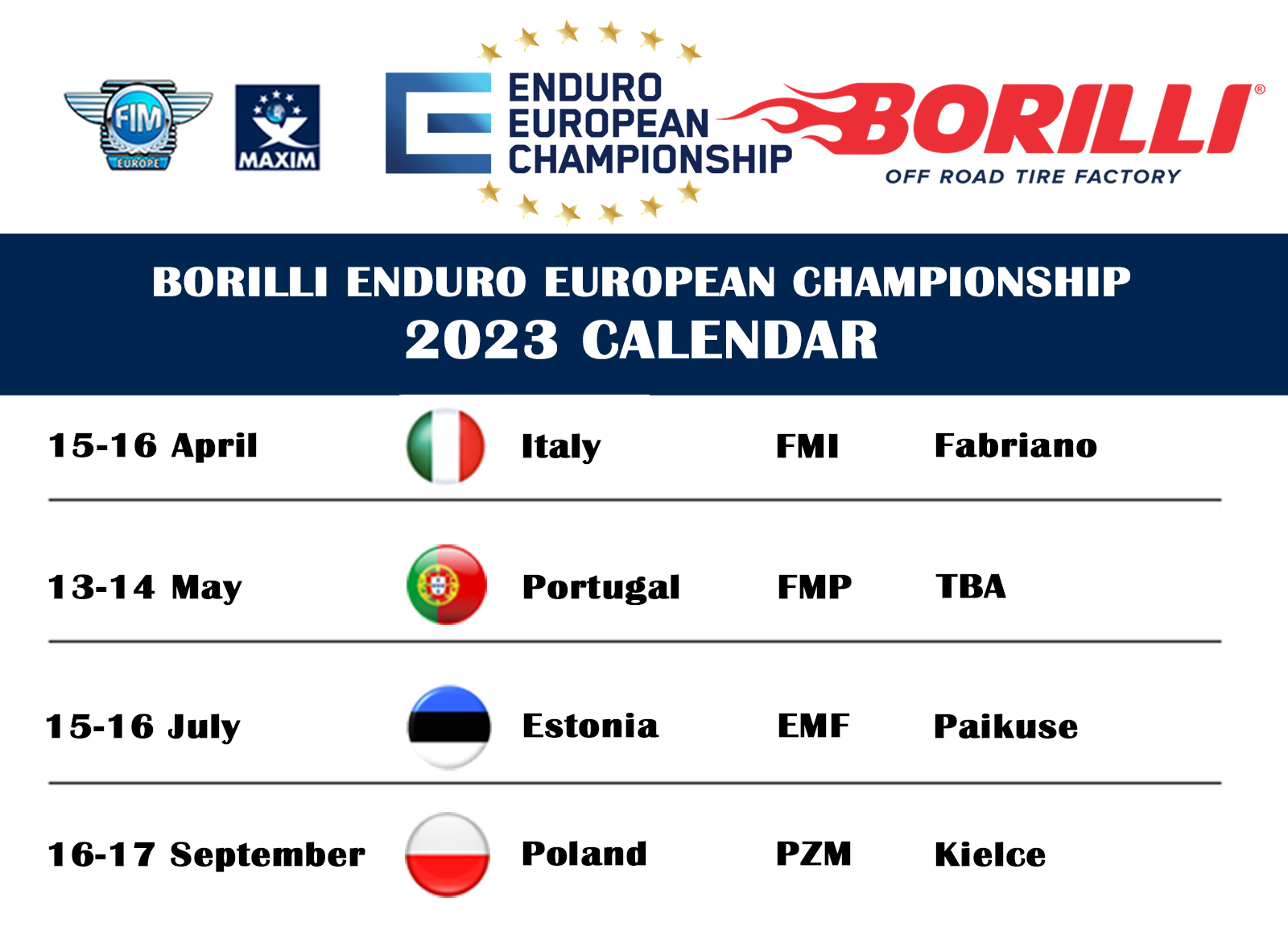 Martina Riboni – Press Officer Enduro European
pressoffice@enduroeuropean.com
www.enduroeuropean.com – www.maximpubblicita.com – www.italianoenduro.com
Follow Enduro European on